905 Reno –
Ontario's Favourite Renovators
Transform Your Home with Us
Your Full-Service Renovation Company in Ontario
Design
Our team of renovators and project managers is fully licensed & insured.
Build
Our team of renovators and project managers is fully licensed & insured.
Turnkey Renovation
We utilize state-of-the-art tools & products to ensure top-notch service.
Why You Should Work With
905 Reno
The #1 in professional, fast, quality renovation since 2016.
What We Do
905 Reno is a construction and renovation company that focuses on making your property look more appealing and luxurious with amazing renovations. As a fully insured company, with qualified and experienced renovators, we provide our clients with a variety of interior and exterior remodeling services, right from the bathroom to kitchen and home addition. We focus on delivering the highest quality of work and have managed to earn an industry reputation by going beyond your expectations.
Planning and design are essential aspects of any home renovation project, as they lay the foundation for a successful outcome that meets the homeowner's needs and vision.
A popular choice for homeowners who want to enhance the functionality, aesthetics, and value of their property, while also reflecting their personal style and preferences.
A common solution for homeowners who require more space and want to avoid the hassle of relocating, while also adding value and versatility to their existing property during a renovation project.
A great way to expand your living space, increase the value of your property, and transform an underutilized area into a functional, comfortable, and inviting part of your home.
A popular choice for homeowners who want to improve the functionality, aesthetic appeal, and overall value of their home, while creating a space that reflects their personal style and meets their culinary needs.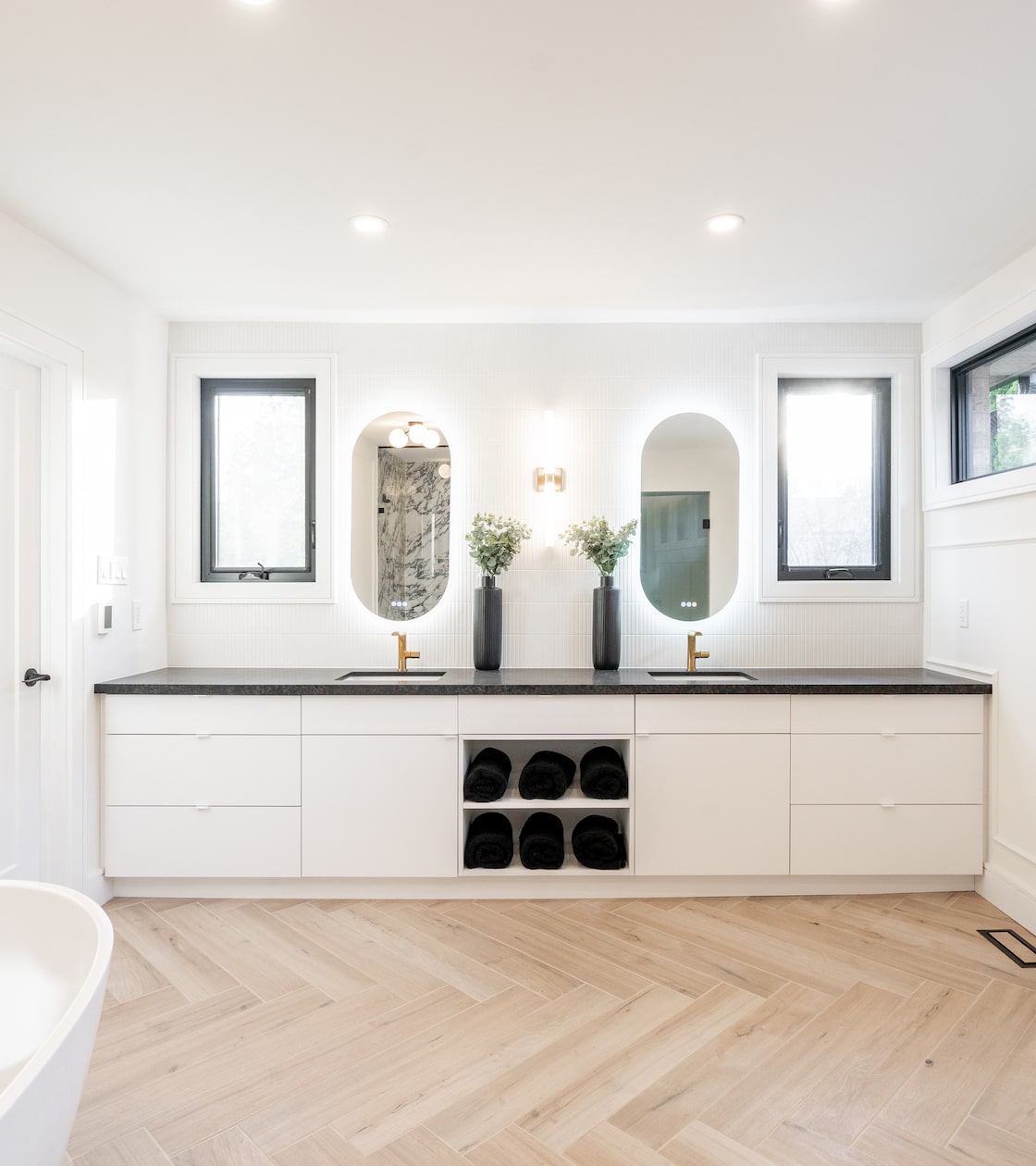 A smart investment for homeowners who want to upgrade the functionality, comfort, and visual appeal of their home, while also increasing its resale value and creating a spa-like retreat in their personal oasis.
Designed For
Your Comfort
A completed renovation project can be a source of pride and satisfaction for homeowners, as it represents a successful transformation of their living space. From upgraded features and improved functionality to enhanced aesthetics and increased value, a renovated home can provide a more comfortable, stylish, and enjoyable living experience.
See what our client Dave had to say!
See What Our Clients Are Saying
We're Active On Social Media!
Request a free in-home consultation today.